Passengers at the Port of San Francisco: 1800s
---
SS Golden Gate and SS Goliah
Arrive San Francisco
SS Golden Gate and SS Goliah
Captains: Golden Gate: J.B.G. Isham, Esq.; Goliah, Captain Haley
From Panama
Passage
SS Golden Gate went ashore near San Diego. SS Goliah conveys passengers from P. M. S. S. Co. Golden Gate to San Francisco.

Daily Alta California, January 24, 1854
ARRIVAL OF THE GOLIAH.
THE GOLDEN GATE ASHORE
NEAR SAN DIEGO.
PASSENGERS, EXPRESS MATTER AND MAILS ALL SAFE.
PARTICULARS OF THE DISASTER
The Goliah arrived last evening and brought the news of the disaster to the Golden Gate. The particulars of the unfortunate accident, so far as we have received them, are given in the following memoranda of the Goliah. Though all must deeply regret the misfortune to the noble steamer, it is a relief after so long an anxiety, to learn that all of the passengers are safe, and that the steamer will probably be got off without breaking up:
MEMORANDA.

Steamer Goliah, three days from San Diego, and intermediate ports, to J. T. Wright, with Adams & Co. Express; Wells, Fargo & Co., and the U. S. Mail, all from P. M. S. S. Co. Steamer Golden Gate, which went on shore at the Reef, just outside of the harbor of San Diego, at 3 o'clock P. M., Jan. 18th, 1854. Soon after the Gate struck she made a signal of distress, and the Goliah went to her assistance as soon as possible, and made two attempts to tow her off. After parting two hawsers was unsuccessful, from the fact of one of the most terrible Southeast gales which has taken place for many years sprung up, compelling the Goliah, for her own safety and of those on board, to put back, and leave the Gate and all on board to the mercy of an all-wise Providence.

Had it been as calm as it usually is at that place, the Goliah, without doubt, would have hauled her off; as it is, I think after discharging her coal and stores, she can be got off without much damage, comparatively, although the sea was so heavy, it injured her decks very much, also her wheels, which are literally bent up, (being wrought iron,) from her rolling so heavy. She is now lying in eight feet water at low tide, and some few times her length on the reef. With all her pumps working, they are unable to keep her clear of water. Sand, to some extent, is filling her holds.

The steamer Columbia arrived about 11 hours previous to the sailing of the Goliah, and remains to assist her. The Golden Gate had between eight and nine hundred passengers on board; the Goliah brings up two hundred and the Southerner has as many more; the balance the Goliah landed at San Diego to wait for other conveyance. The Southerner sailed some nine hours previous to the Goliah.
Up to the hour of going to press we had not received a complete list of the Golden Gate's passengers. We learn from those who have come that the utmost coolness and efficiency was exhibited by Capt. Isham and his officers throughout, and that every attention was paid to the convenience and safety of the company on board.
The Columbia had arrived at San Diego, and immediately commenced to aid in getting her off. It is thought generally that, by relieving her of her coal and top hamper, she will go off with but little damage.
The Goliah brought up about two hundred passengers and two hundred and thirty-four mail bags. The remainder of the passengers will come up in the Columbia and Southerner. Everything in the way of freight, baggage and mails has been saved.
The fine horses belonging to D. D. Page, Esq., and Pat Hunt were saved, and landed at San Diego without injury.
No deaths or sickness reported among the passengers.
The steamer Southerner (or Isthmus) had left San Diego seven hours before the Goliah. She may be looked for this morning.
Among the passengers we notice the names of Rev. Mr. Simpson, Methodist Episcopal Bishop, and A. J. Ellis, of this city.
Bishop Kipp, of the Episcopal Church, remains at San Diego.


Letter from Capt. Isham.
The following letter has been received from J. B. G. Isham, Esq., Commander of the Golden Gate: --
Steamship Golden Gate, Near San Diego, Jan. 20th, 1854

Mr. E. Flint, -- Dear Sir: -- I am obliged to report to you that on the 10th we broke our centre shaft, and drifted about under sail until the 14th, by which time we were able to steam with one engine and one wheel. I have 750 passengers on board. I came into San Diego on the night of the 18th, between 12 and 1 o'clock, for fresh provisions, all hands having been on an allowance for six days. I was 500 miles from San Diego when I broke down. In leaving San Diego I had got outside and near to Point Toma; coming down broadside too, I gave the engine a back turn to get room to swing around, and when I rang the bell to go ahead, it being so badly balanced it could not be got over the centre, and the result was that the current sheared the ship on to the edge of the bank, which I did not consider of any consequence, notwithstanding I had but one engine and it worked heavy. The ship then swung around and brought up alongside the bank fore and aft.

The steamer Goliah was at this time leaving port. I made signal to her; she came alongside and took my hawsers; by the time she got hold the tide had fallen eight inches. She parted both hawsers, and I then saw no chance of getting off until the next high tide. I ran my hawsers again and the Goliah came to anchor to be ready when the tide made. By this time it was 5 P. M. and perfectly smooth. The tide commenced to flow at 6 o'clock, at which time a gale from the south east burst upon us. At 9 o'clock the Goliah let go my hawsers and made a shelter inside the harbor. At 11 P. M., having sail on the ship and the engines at work, the ship swung around and brought up upon the same shoal, not being able to get away on account of the violence of the storm and the breaking sea. After bringing up, the sea broke heavily on us until 4 o'clock in the morning, when it moderated; but the sea continued to break heavily and around us. During the night the ship pounded very heavily and almost any other ship would have gone to pieces; when the ebb tide made, she soon became more quiet. At daylight the Goliah came out to see us; it was too rough to do anything with her. The ship made considerable water during the night. This day we have been occupied in getting the water out of the ship, which was over the furnaces; we began at 8 o'clock with bail gangs and pumps. At 7 P. M., had the furnaces clear of water and raised steam and started the engines, but it did not effect anything but to keep in position. At 4 A. M., on the 20th, had steamers Goliah and Isthmus off to us; made contract with them to land the passengers, and the Goliah to take off both of our steam anchors. Many of the passengers will go up on these boats, the balance I shall subsist on shore until you send a steamer down to take them up. I shall use every means to take her off. I think she has started some of her butts, but hope, if we succeed in shifting her position, to be able to get her into San Diego; if not, I shall keep her in as shoal water as is necessary, until I get assistance from San Francisco.

I think you had better send down a set of purchases and two or three steam pumps, and if we do not get another gale we shall succeed in saving the ship. At 12 M. I have sounded in two lines from the ship, and find that we must lighten the ship twenty inches to get her up.

The Goliah failed in carrying out my anchors this morning, and I shall be obliged to adopt other expedients. I shall do the best that I can. I shall send the mails up by the steamer Goliah.

I have announced to the passengers that the Company will subsist them on shore until you send a steamer to their relief. I have one or two hulks alongside, and shall commence discharging freight, stores and coal to-morrow.

Yours, &c.,
J.B.G. Isham,
Comd'g Golden Gate
Cargo
Not listed.
Passengers
Per Goliah:
Bowcher, W., and lady
Cook, Mrs.
Greene, C. R. and lady
Hagar, W. W., and 2 children
Hall, Mr., and lady
Hosmer, H. B. and lady
Kelley, Mrs. and boy
Kellogg, H., and lady
Lawrence, E. A.
Mallon, Miss
Mansfield, Mrs.
Pelan, Mrs.
Reamer, Mr., and lady
Simpson, M., Bishop, Methodist Episcopal Church
Stephenson, Mrs., and daughter
Welch, Miss
63 more in cabin
128 in steerage
Passengers from the Golden Gate who arrived on the Goliah signed a "card" which commended the P. M. S. S. Company for its generous action in sending the Columbia to search for the Golden Gate and for chartering the Goliah to convey them to San Francisco. Capt. Haley of the Goliah was also commended for "the pains he has taken to accomplish the trip with all possible dispatch, and for his gentlemanly deportment and kind and affable manners towards all his passengers."

Daily Alta California, January 24, 1854
| | | |
| --- | --- | --- |
| Aldrich, H. | Bondy, J. | Bowen, E. C. |
| Bratton, George | Brown, R. H. | Comstock, D. B. |
| Cooke, H. D. | Corking, Turner | Donaldson, Thomas |
| Dunbar, Edw. E. | Ellis, A. J. | Fairly, George |
| Feix (Felix ), John | Finn, John | Fisher, H. J. |
| Fortune, John | Freaner, W. B. | Garvin, Mary D. |
| Garvin, P. E. | Geddes, John S. | Good, J. D. |
| Green, C. R. | Hardman, J. H. | Hart, John |
| Heath, R. W. | Higgins, D. | Higgins, Mrs. Elisha |
| Hosmer, H. B. | Hosten, Joseph | Huey, James S. |
| Hull, W. W. | Joyce, J. T. | Lawrence, E. A. |
| Loughlin, George | Mansfield, Wm. | Marks, Robert |
| McDonough, Edw. | McGinnis, J. L. | Monroe, John C. |
| Moody, H. J. | Moseman, Christian | Moseman, Samuel |
| Palmer, Miss Maria | Paul, Louis | Phibbs, Henry |
| Richardson, Wm. E. | Rogers, Z. | Simpson, M., Bishop, M. E. Church |
| Slocomb, R. W. | Smith, Capt. Ch r. F. | Stees, R. |
| Ternanus, Wm. J. | Thompson, Mrs. Isab. | Tooken, Wm. |
| Townsend, Robert | Travis, Mrs. Maria | Tyson, Samuel H. |
| Wannemaker, C. | White, F. E. | Williams, John |

Daily Alta California, January 25, 1854

By the Steamship Golden Gate:

Alsamora, Miss
Alsamora, Mrs.
Anderson, Miss
Bagly, Mr.
Barclay, D.
Barr, J. J., lady, child and servant
Bartoleto, L.
Basford, J. K., and lady
Beals, Mr.
Benham, L.
Biewlaski, C.
Blais, E.
Boden, A.
Boden, F.
Bondy, A.
Bourdin, Mr. and lady
Bouton, J. H.
Bragdon, W.
Bratton, G.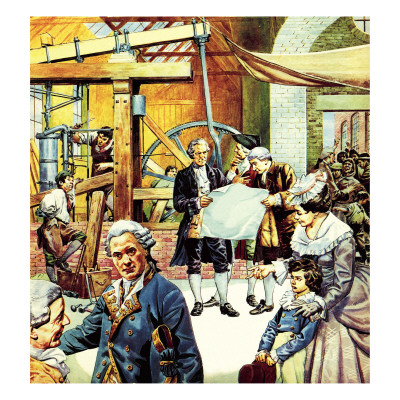 James Watt's Steam Engine
Brown, E. C.
Brown, R. H.
Burns, J.
Bushnell, W. C., and lady
Canny, Pat
Carpenter, H.
Carter, J. J.
Childs, J.
Christy, C. L.
Churchill, W. P.
Clapp, C. C.
Coggins, Mrs., and child
Collins, G.
Congdon, Miss
Constantine, L.
Cook, C. W.
Cook, H. D.
Coos (Coon ). J. W., and lady
Crewly (Crowly ), D.
Daniels, Mrs., and 2 children
Dean, S. W.
Dodge, W. C.
Donegan, Misses
Donegan, Mrs., and child
Douglass, H. L.
Downs, J.
Eldridge, A.
Eldridge, J.
Ellis, A. J. and servant
Epington, W.
Fairly, Geo.
Farmer, N. B.
Farrington, J. B.
Fisher, F. J.
Flinn, Mrs.
Fortune, J.
Freeman, A. L.
Freeman, C. A.
Freeman, F.
Freeman, J.
Fuller, L.
Fuller, Miss
Fuller, W.
Gage, H. P.
Garvin, R., and lady
Geddes, J. J.
Gesaler, E.
Gillespie, J. J.
Goods, J. C.
Gordon, Jno.
Gould, J.
Gould, S.
Green, C. R., and lady
Gregg, A. C.
Gregory, L. P.
Griffith, D., and lady
Groom, H.
Haber, S.
Hall, Mr.
Hamer, C. K.
Hamer, M. O.
Hardman, J.
Hardy, M. and lady
Harper, B.
Harrison, J. N.
Hart, C. E.
Hart, J. C.
Hart, John
Heath, B.
Hensdale, H.
Herrara, F.
Hibbard, J. F.
Higby, Miss
Higgins, D.
Higgins, Mrs., and two children
Hill, F.
Hooper, Miss A.
Hooper, Mrs. W.
Horton, J.
Hoseman, J.
Hosmer, H. B., and lady
Hullen, C.
Hullin, F.
Hunt, P.
Hurry, J.
Hyde, B.
Johnson, E.
Judson, W., and child
Kellogg, G. H., and lady
Kelly, Mrs., and child
Kenney, J.
Kielson, E. C.
Kipp, Bishop
Kipp, Mrs.
Kipp, Wm.
Knight, Daniel
Knigkt, Miss
Kolamback, Mr.
Laughlin, G.
Lawrence, D.
Lawrence, F. A.
Lester, Mrs.
Lilly, W.
Lloyd, J.
Loeb, Mr.
Mansfield, W.
Mason, F.
May, Mrs.
McCarty, T.
McElroy, W., and lady
McGinnis, J.
McGuire, J.
McIntyre, Miss
Meledis, Miss
Mercedes, Miss
Michelany, F. D.
Miller, A.
Miller, J., and lady
Moon, W. C., and lady
Morris, J.
Morris, Mrs., and two children
Morris, T.
Moseman, T.
Mosh, C. B.
Mullen, E. P.
Munn, W. T.
Munroe, Jno.
Murich (Marich ), L.
Nason, B.
Oderman, C., and lady
Page, D. D.
Palmer, Miss
Park, J. W., and lady
Parsons, L. F.
Paul, Lewis
Pearson, G. C.
Peck, L.
Platt, N.
Pottersfield, J.
Reassoner, Rev. N.
Redding, C.
Reed, C., and lady
Reynolds, J.
Robb, Mrs.
Robinson, W. D.
Rogers, Z.
Roney, Miss
Rourke, Mrs.
Ryckman, A.
Savage, J. M.
Scott, J. E.
Seaton, G. M.
Shooley, J. L.
Simpson, Bishop
Slatam, Levi D., USN
Slocum, R. W.
Smith, C.
Smith, C. F.
Smith, M.
Smith, N.
Smith, T.
Smith, W. (H. )
Spalding, S.
Sprague, A.
Springsted, Dr.
Squires, H., and lady
Stees, R.
Stephenson, Miss
Stephenson, Mrs.
Stiles, Capt.
Stranahan, L.
Tascan, J. B.
Taylor, H.
Taylor, W.
Tevatzo (Teyatzo ), Miss
Thibb, H.
Thompson, Miss
Thute (Thate ), Jas.
Tice, John
Tooker, W.
Trewozy, R.
Tucker, G.
Tuttle, F. C.
Tyson, S.
Vail, Edw.
Vandewater, R. J., and lady
Virgin, J. G., and lady
Walden, W.
Wardner (Wardnar ), F.
Warren, Mr.
Weill, R.
Welch, Miss
Wellman, W.
Wells, B.
Wheelock, C. A.
White, F. E.
Wiley, Dr.
Williams, J.
Williams, Mr.
Williams, W.
Williamson, R. E.
Wilmer, R.
Wilmer, W. F.
Wiseman, C.
Wright, C.
Wrunger, D.
500 in steerage