Passengers at the Port of San Francisco: 1800s
---
SS Orizaba
Arrive San Francisco
October 30, 1856
SS Orizaba
E. L. Tinklepaugh
From New York via Rio de Janeiro, Straits of Magellan
Passage
Arrival of the Orizaba
LATER NEWS FROM THE ATLANTIC STATES, EUROPE AND NICARAGUA
Triumph of Walker In Nicaragua Desperate Fighting and complete Route of the Allied Forces-Battles of Masaya and Granada - Political News in the East - More Riots in Baltimore - Demand for Reparation for Damages by the Panama Riots- Kansas become Tranquilized . . .
Memoranda: October 30, 1856
Passengers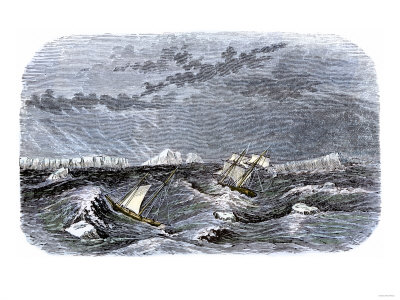 Ships in the Strait of Magellan Rounding the Horn

Great Stories of the Sea & Ships
N. C. Wyeth
More than 50,000 copies of this exhilarating collection of high-seas adventures are already in print. Not only does it showcase the fiction of such classic writers as Daniel Defoe, Jules Verne, and Jack London, but the entries also feature historic first-person narratives, including Christopher Columbus s own account of his famous voyage in 1492. Every page offers excitement, from vivid tales of heroic naval battles and dangerous journeys of exploration to the thrilling stories of castaways and smugglers. The astonishing variety of works includes The Raft of Odysseus, by Homer; Hans Christian Andersen s The Mermaid ; The Specksioneer, by Elizabeth Gaskell; Washington Irving s The Phantom Island ; and Rounding Cape Horn, by Herman Melville. Eighteen extraordinary black and white illustrations by Peter Hurd add to the volume's beauty.