Passengers at the Port of San Francisco: 1800s
---
SS Oregon
Arrive San Francisco
December 18, 1862
SS Oregon
Captain Edgar Wakeman
From Mazatlan and ports on the Gulf of California
Passage
The steamship Oregon, Edgar Wakeman, Commander, arrived from Mazatlan on the evening of the 18th inst.
Memoranda
Sailed from San Francisco, Nov. 15th at 4 o'clock P.M.; arrived at Mazatlan Nov. 26, 2:20 A.M.; discharged freight and passengers and sailed Nov. 26th for Guaymas and La Paz; left Mazatlan Dec. 8th for San Francisco.
Left in port, at Mazatlan, H.B.M.S. ship Tribune, and Danish ship Mazatlan, discharging. In Guaymas, American barque Fanny Major.
Consignees
Barron & Co, $36,000; Rodgers, Meyer & Co. $13,000; Thomas Bell, $2,316.75; T. Lemmen Meyer, $8,000; Zeil, Berthau & Co., $2,150; J. E. Rene, $1,000; H. Hansmann, $1,000; Adelsdorfer Bros, $3,000; S & S M Holderness, $1,500; Order, $1,787; Stephen Card, $4,000. Total $73,753.75. 126 pkgs merchandise to order.
Passengers
Dr. J. P. Thomas, Francisco Cortez, J. F. Schleiden, Dwight Frarg, Mrs. Richardson and 4 children, J. D. Bostwick, Mrs. General Langberg, B. Price, wife and servant, F. Holderness, Fortunato Ariola and son, Mrs. J. Ybarra, E. Moore, Dr. Dinelage, wife and child, A. A. Vantine, Charles Souza, F. Cocis, L. Irelan, F. G. Cadiergo, W. H. Hilton, Broome Smith, F. C. Walker, P. T. Torrence, B. S. Dudley, F. Davids, G. S. Steward, H. Drinkman, F. Walkter, W. H. Cleveland, Adam Maurer, F. Gonzales, Mrs. Wm. Smith, Mrs. R. Branman, Mrs. J. Crown, Francis Crown, A. L. Enfert, D. W. Jones, J. S. Harper, L. Sloclan.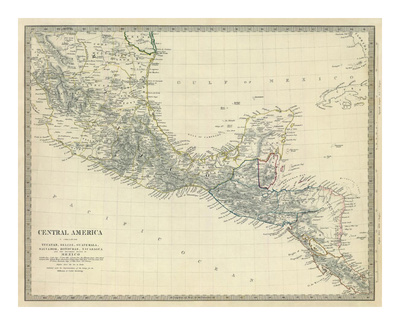 Central America, Southern Mexico, c.1842
Reproductions available by clicking on the image.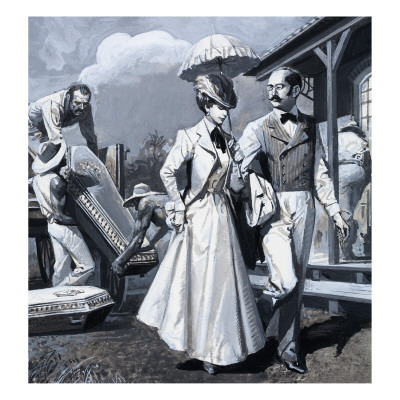 The passage across the Isthmus of Panama from Eastern Seaboard ships to West Coast Ships bound for San Francisco
Prints available by clicking on the image.

Great Stories of the Sea & Ships
N. C. Wyeth
More than 50,000 copies of this exhilarating collection of high-seas adventures are already in print. Not only does it showcase the fiction of such classic writers as Daniel Defoe, Jules Verne, and Jack London, but the entries also feature historic first-person narratives, including Christopher Columbus s own account of his famous voyage in 1492. Every page offers excitement, from vivid tales of heroic naval battles and dangerous journeys of exploration to the thrilling stories of castaways and smugglers. The astonishing variety of works includes The Raft of Odysseus, by Homer; Hans Christian Andersen s The Mermaid ; The Specksioneer, by Elizabeth Gaskell; Washington Irving s The Phantom Island ; and Rounding Cape Horn, by Herman Melville. Eighteen extraordinary black and white illustrations by Peter Hurd add to the volume's beauty.