Passengers at the Port of San Francisco: 1800s
---
SS Moses Taylor
Arrive San Francisco
February 15, 1868
SS Moses Taylor
Captain J. H. Blethen
San Juan del Sur, Nicaragua

Passage
Daily Alta California, February 16, 1868
The steamship Moses Taylor arrived Saturday morning at 10:30 o'clock. Following are her memoranda and passenger list:
Memoranda
The North American S.S. Co's steamer Moses Taylor, J. H. Blethen, commander, left San Francisco January 15th, at 12M; January 19th at 10 a.m., passed steamer Constitution, bound up; Jan 22d at 8:40 a.m., arrived at Manzanillo, discharged freight and passengers, and left at 10 a.m.; January 24th at 2:30 p.m., passed steamer Montana, bound up; January 27th at 10:15 p.m., arrived at San Juan del Sur. Returning received coal and usual supplies, and left February 3d, with fast freight and passengers from New York, per steamer San Francisco, January 15th; February 8th, at 9:15 p.m., arrived at Manzanillo, and left February 9th, at 1 a.m.; February 11th passed whaleship John Howland of New Bedford; February 15th, at 10:30 a.m., arrived at San Francisco. Passengers and crew all well.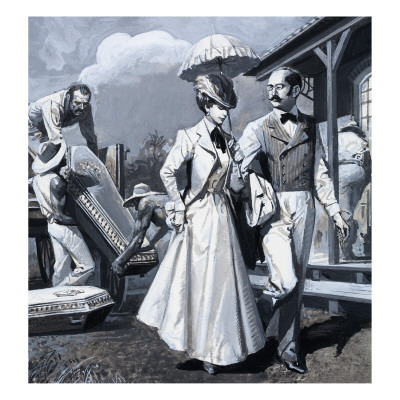 The passage across the Isthmus of Panama from Eastern Seaboard ships to West Coast Ships bound for San Francisco
Prints available by clicking on the image.
Passengers