Passengers at the Port of San Francisco: 1800s
---
SS Golden Age
Arrive San Francisco
June 16, 1862
Golden Age
Captain F.R. Baby
From Panama
Passage
14 days and 6 hours from Panama. Left Panama on June 3rd at 7:00 AM; arrived Acapulco, Mexico on June 9th at 0:15 AM. Received coal and supplies. Sailed for San Francisco at 5:30 AM.

Cargo
1231 packages.
Passengers
Ainstein, Miss G.
Appleton, Lt. (U.S.A.)
Austin, H. L.
Birch, Billy and Wife
Brock, P. G. S. Ten (U.S.A.)
Cameron, Rev. J.
Carroll, P.
Cotton, Ben
Credit, Mr. J. W.
Cross, Mrs. C. L. and two children
Danforth, E.
Deardoff, Mrs. J.
Devine, E.
Drisfeed, H.
Disturnell, Mrs., son and daughter
Foster, J.
Frost, Mrs. L.
Goodwin, J. P. and Family
Griffith, G.
Hall, Dr. G. R.
Hayden, Miss
Henderson, J. A.
Henderson, M. W.
Hicks, Silas
Hirschfeld, J.
Ishowf, G. A.
Justice, Sarah
Kent, Mrs.
Mallo, John
Mayer, Joseph
McDougall, Mrs. H.
McGee, J.H.
McGoodwin, J.G.
Nickerson, Tom
Mrs. S. Seller
Smiley, T. J. L. and Wife
Steele, D. M.
Stevens, J. H.
Stevens, Mary Ann
Stratton, A.M. and Family
Tyler, E.S.
Valentine, J. J.
Whitney, Miss Sarah
379 unidentified in 2nd Cabin and Steerage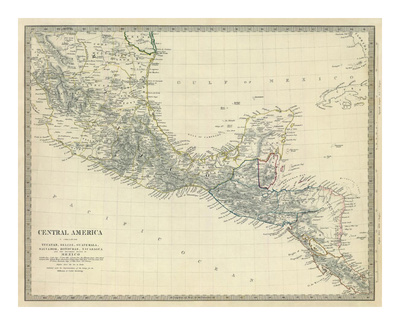 Central America, Southern Mexico, c. 1842

Great Stories of the Sea & Ships
N. C. Wyeth
More than 50,000 copies of this exhilarating collection of high-seas adventures are already in print. Not only does it showcase the fiction of such classic writers as Daniel Defoe, Jules Verne, and Jack London, but the entries also feature historic first-person narratives, including Christopher Columbus s own account of his famous voyage in 1492. Every page offers excitement, from vivid tales of heroic naval battles and dangerous journeys of exploration to the thrilling stories of castaways and smugglers. The astonishing variety of works includes The Raft of Odysseus, by Homer; Hans Christian Andersen s The Mermaid ; The Specksioneer, by Elizabeth Gaskell; Washington Irving s The Phantom Island ; and Rounding Cape Horn, by Herman Melville. Eighteen extraordinary black and white illustrations by Peter Hurd add to the volume's beauty.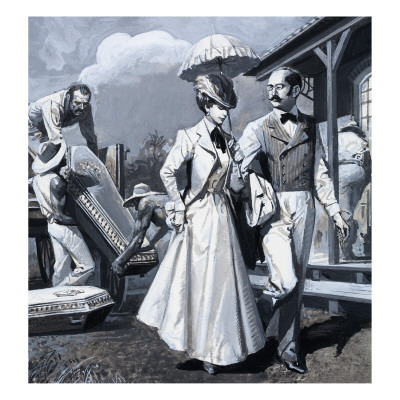 The passage across the Isthmus of Panama from Eastern Seaboard ships to West Coast Ships bound for San Francisco