Passengers arriving at the the Port of San Francisco
---
Asneath
Arrive San Francisco
April 1849
British Bark Asenath, 321 tons register
Captain Rooney
From Liverpool, England via Honolulu
Passage
Alta California, April 12, 1849
Assorted cargo to Starkey, Janion & Co.
Cargo
NEW GOODS
Now landing from bark Asenath, direct from Liverpool, expressly selected for the California markets, and for sale on reasonable terms, by the undersigned: Dry goods. 31 to 37 inches white sheetings, 7-8 and 9-8 two blue prints, cotton bed ticking, union plain and colored drills, Denims, as'd plain and fig'd summer clothes, 72 and 74 inch green billiard cloths, 9-8 col'd fancy prints, 7-8 chintz furniture do., 9-8 col'd muslins, 9-8 plain turkey reds, 7-8 d'laine dresses, woolen cloths, plain and regatta shirts, slops, woolen caps, blankets, bayetas, mottled and fancy drills, lastings, cape do., princettas, imperial crapes, panos de costa, romales, grandrells, imitation venitian blinds, blue pilots, green baizes, mixed cassinetts, carpetings, fancy union tweeds, as'd fustians, gloves, hosiery, cotton and union fringes, as'd laces, candlewick, silk velvet, silk handkerchiefs, check and book muslins, suspenders, as'd parasols and umbrellas, lute string and satin ribbons, sewing cotton, longcloths, fancy vestings, serges, Hollands, diaper, huckaback cloutings, linens, osnaburgs.

Hardware, tinware, &c. As'd rod, hoop and sheet iron, iron gates, do. pumps, ploughs, iron wire, tin plates, shovels, pickaxes, mattocks, vices, blued shingling, wedge and broad axes, saws, carpenter's adz, hammers, firmer and socket chisels, sash tools, files, spokeshaves, gimlets, planes, screw drivers, coach wrenches, bracebitts, compasses, box rules, iron squares, screws, nails, as'd locks and bolts, hooks and hinges, T do., glue, iron wire and staples, sad irons, fenders, fire irons, marble chimney pieces, stoves, lamps, lauthorns, fowling pieces, powder flasks, shot belts, percussion caps, glaziers, diamonds, silver pencil cases, neck beads, thimbles, brad and shoe awls, hat and coat hooks, hunting spurs, brass candlesticks, spring dividers, brass wire ware, Spanish marks, tea and table spoons, C.S. shoe tacks, pins, sail needles, fish hooks, brass taps, curtain rings, brass chair nails, scissors, pen and pocket knives; razors, table knives and forks, camp kettles, fish kettles, tea do., sauce pan digesters, bakepans and ovens, stew and sauce pan, funnels' scoops, graters, soup tureens, as'd shoemakers tools, and a great variety of other articles.

Earthenware. Consisting of as'd soup and dinner plates, bowls, jugs, cups and saucers, ewers and basins, dishes, teapots, &c.

Naval stores, groceries, wines, etc. Paints, paint oil, tar, refined sugar, currants, mustard, cheese, as'd pickles, pepper and vinegar, sauces, preserved meats, Sherry and port wine, champagne, claret, Geneva brandy, rum, ale, porter. Pipes, medio floreta paper, slates, bricks, coal, tobacco.
For Sale
Now landed from barque Asenath, a first rate Brigade Fire Engine. -- Starkey Janion & Co., April 12, 1849
Passengers
35 passengers. List not located.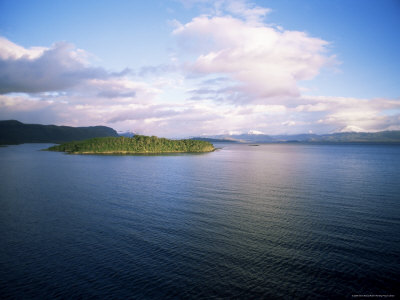 The Strait of Magellan, Southern Passage
Aaron McCoy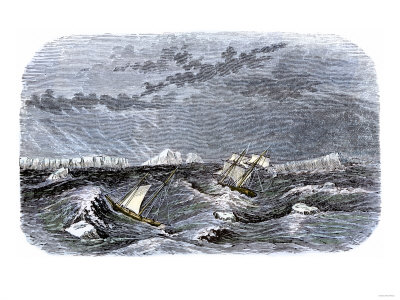 Ships in the Strait of Magellan Rounding the Horn